Celestia Performing Arts Association, Inc.
Celestia Performing Arts Association, Inc.
P.O. Box 1884
Horsham, PA 19044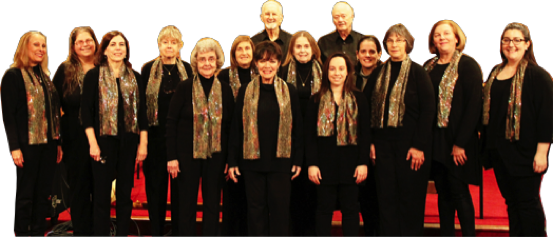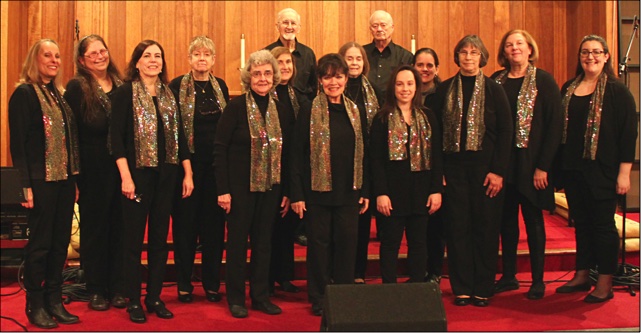 elestia is a small, lively choral group available for various Community Events and Retirement Communities. Celestia divides the year into two seasons. The Winter/Holiday season usually starts rehearsals in early to mid September, and performs shows in the first two weeks of December. The content of these shows usually centers around the holidays and is a combination of secular and religious materials. The Spring season usually kicks off in mid-January and each year a new theme is chosen. Typical music includes Broadway, Screen, Popular, Oldies, Patriotic and Holiday. Choral Work, Solos, Duets and Barbershop may be part of performances. Rehearsals continue through mid-May and the longer time allows for more involved shows. Performances run from mid-May through mid-June. Celestia is a division of Celestia Performing Arts.
Due to a data error, many of our most generous Sponsors and Donors were left out of our 2018 Spring Concert program book. Please accept our apologies. Here is a list of the wonderful people who gave so much but were not included in the book- 
Celestia appoints new Music Director and elects new President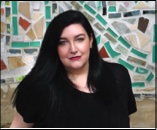 See our latest newsletter for the latest news and updates on Celestia Performing Arts
New Music Director Meghan McGinty
Newly elected President Carol Bonnet
Thank you to our generous sponsors
Supporter Level
Alex Ramirez
Joanne Slomine, Berkshire Hathaway
Friend Level
Bill F.
Diane and David Morgan
Drs. Edelman and Stevenson, DDS
Joan and Alan Kober
Judy and Jon Beck
Maria and Fred Rosen
Matthew and Rita Kenific
PR Contracting
Raffle Basket Donations
Acme, Dresher
Bagel and Bread House
Buutchils Grille
Charles Denzier
Dresher Nail and Spa
Fresh Market, Horsham
From the Boot
George's Market at Dreshertown
Georgia Hopely
Giant, Maple Glen
Giant, Spring House
Hair Cuttery, Airport Square
Head Over Heels
Jarretown Hotel


Stay Connected with our Facebook Page
We do not share or sell names from our mailing list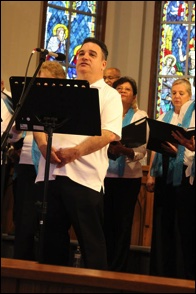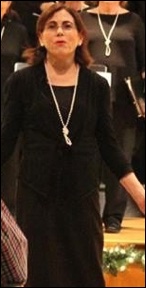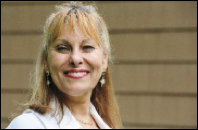 You're invited to join our chorus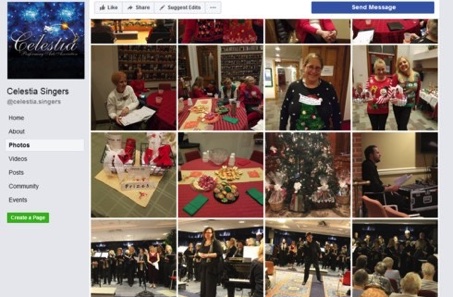 Check out our Photo Gallery on Facebook
Reserve us for your special event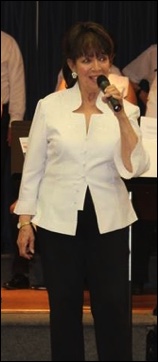 © 2000 - 2019 Celestia Performing Arts Association, Inc. All Rights Reserved.
Music for all tastes and ages are typical Celestia programs including Broadway, Popular, Patriotic and Holiday tunes.
Reserve us for your special event! Call: Carol Bonnet 215-646-2713